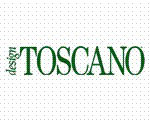 Design Toscano
Brand's Average Product Rating
Based on 40,627 total reviews.
About Design Toscano
At Design Toscano, they pride themselves on attention to detail by traveling directly to the source for all historical replicas. Over 90% of their products are exclusive to the Design Toscano brand, allowing them to present unique decorative items unavailable elsewhere. Design Toscano offers specialty home and garden decor, reproduction furniture, wall decor, indoor statues, garden statues, and exotic, one-of-a-kind home accents and gifts. For more than 18 years, Design Toscano has introduced a broad collection of themed products, including angels, animals, dragons & gargoyles, medieval & Gothic, fountains, and the classics. Their passionate customers are eager to surround themselves with unique and extraordinary objects. Today, they have nearly 5,000 items available online. At Design Toscano, you can expect the extraordinary for your home and garden.