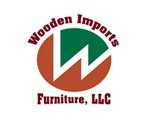 Wooden Importers
Brand's Average Product Rating
Based on 1,829 total reviews.
About Wooden Importers
Wooden Imports Furniture, LLC is a privately owned and operated company based in Connecticut. They were established in 2009 with the support of an established, family-owned Vietnamese furniture factory. They specialize in the import and distribution of fine wooden dining furniture of exceptional value. They market their distinctive dining room, dinette and kitchen table and chair sets to both brick and mortar furniture companies in New England and to Internet furniture sellers in the USA. They provide drop shipping throughout the US for all of their online furniture company clients. Their beautifully-designed products are known for outstanding workmanship and made entirely of solid rubber or Asian hardwoods that are both durable and long-lasting. This exquisite product line includes distinctive wooden counter height dining sets and bar stools. Furniture designs are sleek and modern but retain a timeless elegance, blending the best of old and new.