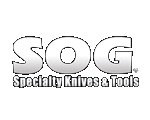 SOG Knives
About SOG Knives
SOG Knives offers a range of products that provide great value at good prices prices all year long.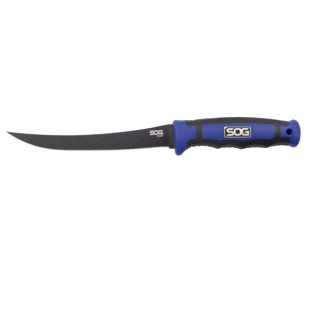 Fillet Knife
by SOG Knives
From bluegills in a farm pond to tuna on the high seas, the rewards of fishing are often found in the tender meat of the fish you catch. This fillet knife helps get to the prized meat quickly and expertly with a limber, non-stick, stainless steel blade designed to transform fish into a fine-tasting meal. The fillet knife is everything you want in a fillet knife. Sog's purpose-driven fillet knife is definitely a keeper. The soft grippy handle and the flexible non-stick blade gives you maximum...
Knife Type: Boning Knife
Blade Material: Stainless steel
Handle Material: Rubber
Dishwasher Safe: No
Sharpening Required: Yes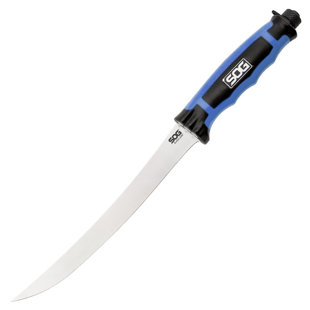 Blade Light Fillet Knife
by SOG Knives
Sog's first fishing specific knife is most definitely a keeper. This member of the award-winning blade light family features a 6" fillet knife accompanied by six intensely bright LED lights (three on each side of the blade). The lights, with an output of 30 lumens, will make fish cleaning or bait cutting in the dying hours of the day so much easier. It could help find the way to the boat launch or mooring. The fixed blade - made of 8CR13MOV stainless steel - is anchored to a glass reinforced...
Knife Type: Boning Knife
Blade Material: Stainless steel
Handle Material: Rubber
Dishwasher Safe: No
Sharpening Required: Yes