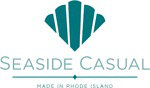 Seaside Casual
Brand's Average Product Rating
Based on 97 total reviews.
About Seaside Casual
All Seaside Casual ships FREE. Seaside Casual outdoor furniture is available in a variety of finishes and materials. We have the full line available. If you have questions, find a lower advertised price, or just want to talk, CALL US. We are here to help!