Scene-A-Rama
About Scene-A-Rama
Easy and exciting materials for creating awesome school projects, dioramas, displays, and fun arts & cratfs
Scene-a-rama Plaster Cloth
by Scene-A-Rama
These five accessories allow students to add defining project features such as structures and sculpted details, or create single arts and crafts projects. - Create tepees, missions, bridges and other structures - Sculpt figures, animals and shapes - Paint, label and decorate lively 3-D backgrounds - Make incredible tribal masks, ornaments and other crafts - Cast rocks, fossils and tracks - Make lava flows and much more!
Overall: 8.25'' H x 2.5'' W x 2.5'' D
Overall Product Weight: 0.682lb.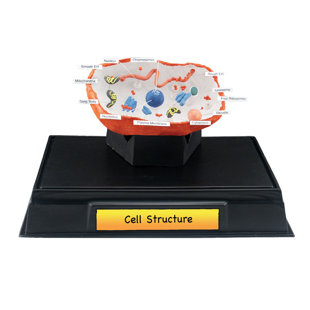 Scene-a-rama Cell Structure
by Scene-A-Rama
Classroom Packs make teaching easy and learning fun! By packaging everything you need in one box, including detailed instructions, the time and work involved in any class project is greatly reduced. In addition to enhancing your written assignments and lecture, students gain valuable ''hands-on'' creative experience with a variety of materials while building a ''Life & Earth Sciences'', ''History'' or ''Visual Arts'' project. Classroom Packs give you a great benefit in the classroom, as they...
Overall: 17.1'' H x 11.1'' W x 7.5'' D
Overall Product Weight: 10.85lb.