P3 International
Brand's Average Product Rating
Based on 32 total reviews.
About P3 International
Founded in 1987, P3 International is a privately owned manufacturer of solution oriented consumer products. For the last twenty years P3 has strived to develop products that are easy to use and ahead of their time. Questions? Feel free to call our trained customer service staff today!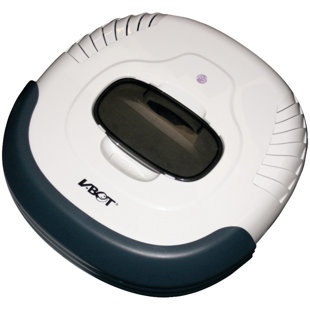 V-Bot Robotic Vacuum
by P3 International
The P3 International V-Bot Robotic Vacuum is a high tech vacuum that cleans the floors of your properties on its own. This robotic vacuum cleaner automatically sweeps dust and dirt from virtually any location. The cutting edge vacuum features a compact design that enables it to slide under cramped spaces. It can siphon off waste from wooden floors, tiles, and even carpets. A powerful integrated motor enables the vacuum to pick up dirt, dust, and hair with utmost ease. The accessory features an...
Surface Type: Carpet; Hardwood; Tile
Bagged or Bagless: Bagged
Cordless: Yes
Overall Product Weight: 4.8lb.