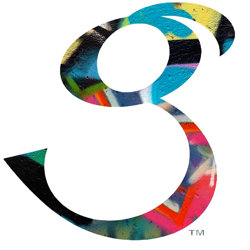 Graffitee Studios
Brand's Average Product Rating
Based on 274 total reviews.
About Graffitee Studios
Artistic words and images that express whats inside. A shout out from the heart...or just something fun. At Graffi*tee Studios they combine the art of vibrant imagery with simple statements, infusing their designs with a unique, light point of view. Browse through the vast world of Graffi*tee Studios designs and have a good time! Find your comfort zone in sea, street or vintage decor. Their photo collage and single image art will dress up your walls and be just the thing to up the wow factor in your sacred space. They'll help make your inside art visible to the world. Graffiti artists choose tags to reflect their individuality - their persona. What's YOUR Tag? Make it Graffi*tee Studios. Designs with a positive vibe.