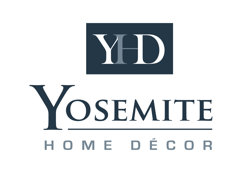 Yosemite Home Decor
Brand's Average Product Rating
Based on 1,776 total reviews.
About Yosemite Home Decor
Located in the Central Valley of Fresno California, Yosemite Home Décor has set out to become the premier leader in lighting and other unique home products. The extraordinary beauty and unsurpassed quality of the Yosemite line, is guaranteed to transform any home's decor into a one of a kind masterpiece. The mission of Yosemite Home Décor is to be the leading provider of innovative, high quality lighting fixtures and related home décor products to commercial, builder, and residential markets. Yosemite Home Décor has a total commitment to a Customer First attitude and to being consistently superior to competitors in fulfilling customer needs.