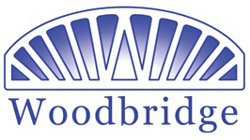 Woodbridge Lighting
Brand's Average Product Rating
Based on 650 total reviews.
About Woodbridge Lighting
Woodbridge Lighting is a quality manufacturer of residential and commercial lighting fixtures. Their mission is to offer a line of valued engineered products that are built to last lifetime- from chandeliers, bath lighting, ceiling lights and outdoor lanterns. They bring over forty years of combined experience in the manufacturing and importing of lighting products into the Woodbridge line making Woodbridge Lighting a valuable choice.
Woodbridge Lighting Collections