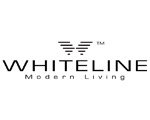 Whiteline Imports
Brand's Average Product Rating
Based on 405 total reviews.
About Whiteline Imports
Whiteline Modern Living designs and manufactures modern and contemporary furniture. From prime leather sofas to contemporary beds and dining room furniture, Whiteline provides a wide collection of products that are carefully designed and selected to meet the sophisticated demands of today's Modern Living.