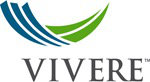 Vivere Hammocks
Brand's Average Product Rating
Based on 520 total reviews.
About Vivere Hammocks
In 2002, Jason Stoter was studying abroad at the Universidad de Guadalajara in Mexico. During this time Jason stumbled across an entrepreneur selling hammocks on the West Coast of Mexico. It was love at first site (with the hammocks of course) and Jason proceeded to strike a deal and purchase his first hammock. After his studies he sourced hammocks from several villages in the Yucatan peninsula that had been weaving hammocks for generations. This was the beginning of Hammock Village. The next few years experienced tremendous growth as the outdoor living market continued to boom. And as a result of the year over year growth, an inspiring change was made and Hammock Village now calls themselves Vivere Ltd. Vivere Ltd. will continue to offer the same quality and service that one could expect from Hammock Village, but they will go beyond hammocks and begin introducing other inspiring lines for outdoor living. Vivere Ltd. will continue to expand its hammock lines with vibrant new colours and contemporary designs. Their desire is to promote relaxation and healthy lifestyles. From coast to coast you can enjoy their products while having a siesta in your backyard, camping in the outback or sipping a cool drink at the cottage. They are passionate about outdoor living, and they hope they can assist you in achieving a little more rest and relaxation.