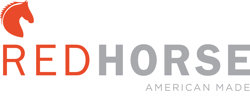 Red Horse Arts
Brand's Average Product Rating
Based on 368 total reviews.
About Red Horse Arts
They can only imagine what surfing in Hawaii in the 1930's would have been like, or walking into a Texas "watering hole" in the 1880's. Who wouldn't have liked to have skied Sun Valley in 1940's. How about fishing in Montana 100 years ago? All of Red Horse's signs are designed to give you a warm feeling and recall a great memory.