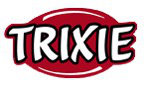 Trixie Pet Products
Brand's Average Product Rating
Based on 67 total reviews.
About Trixie Pet Products
Pets have been at the centre of attention for Trixie for more than 37 years. Trixie's passion for pets and their owners has helped the company grow continuously. Many of Trixie's product lines are developed, checked and tested in-house by our experts. High quality standards as well as meticulous attention to customer care are a top priority.