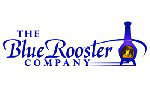 The Blue Rooster
Brand's Average Product Rating
Based on 18 total reviews.
About The Blue Rooster
We carry an extensive collection of The Blue Rooster brand's high quality Cast Alumininum Chimineas. Attention to detail and fine craftsmanship make The Blue Rooster a must have for your yard or patio decor. Please call us if you have any questions!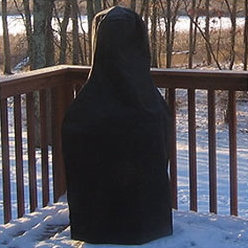 Large Chiminea Cover
by The Blue Rooster
The Blue Rooster Large Chiminea Cover is the best way to protect the chiminea in your homes from the harsh weather conditions. It is made using premium quality materials that ensure its lasting stay in your home. The cover is water and snowproof, tested to withstand sub-zero temperatures and washable when needed. It has waterproof coating on the interior. The cover has a bottom drawstring and clasp. It has a nifty drawstring bottom that adds all-around protection. The cover is available in...
Overall Height - Top to Bottom: 47