Swimline
Brand's Average Product Rating
Based on 85 total reviews.
About Swimline
Swimline Corp. carries the most current above-ground liner patterns in the industry and the innovative 2 in 1 uni-bead liner system. They produce the highest quality liners available using the most advanced technology in the industry. They also carry a complete line of winter covers, leaf nets and winter accessories. International Leisure Products supplies everything you need for retail, including pool inflatables, toys, games, swim gear and HydroTools, a complete line of maintenance equipment.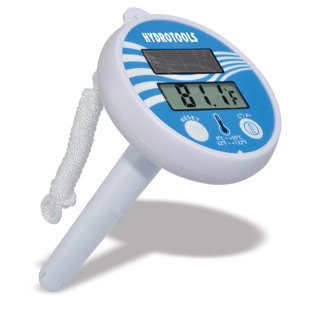 Floating Digital Thermometer
by Swimline
Solar powered floating Fahrenheit and Celsius LCD thermometer with nylon cord.
Easy to use
Nylon cord to attach
Solar powered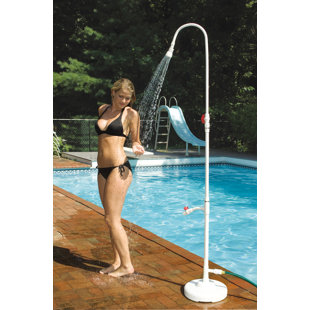 PVC Freestanding Outdoor Shower
by Swimline
The Swimline PVC Outdoor Shower is a wonderful accessory for your swimming pool. This freestanding shower helps you to wash away the chlorine from your body right after a swim. It is a decorative and functional addition to a swimming pool. Made from premium quality plastic, this outdoor shower is sturdy and durable. It is accentuated with a white finish, which complements almost every pool. This freestanding shower can be easily connected to a garden hose. It features a spigot, which permits...
Overall: 86'' H x 12'' W x 20'' D
Overall Product Weight: 5lb.