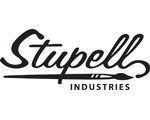 Stupell Industries
Brand's Average Product Rating
Based on 4,639 total reviews.
About Stupell Industries
Stupell Industries crafts wall art and decorative accessories in various shapes, sizes and designs for every room of the house. Whether you're looking for a large focal piece or just a room accent, you will be sure to find artwork that you love in their collection. They are constantly expanding their product offerings to include the latest trends and styles for your decorating needs. Stupell's goal is to produce American-made products that are affordable, impressive, and meaningful to you.