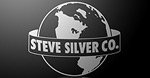 Steve Silver Furniture
Brand's Average Product Rating
Based on 548 total reviews.
About Steve Silver Furniture
Steve Silver Company was established in May 1987 in Forney, Texas, beginning with a humble facility of only 10,000 square feet. Over the years, their focus has been simple: Provide the best quality product at an irresistible price, back it up with uncompromising service, and continue to improve every day.