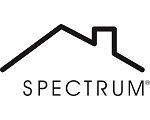 Spectrum Diversified
Brand's Average Product Rating
Based on 4,093 total reviews.
About Spectrum Diversified
These are quality items for your kitchen and home produced by Spectrum Diversified. Their items are there to help keep you and your home organized, ranging from wine racks to over the door racks, Spectrum's products will keep your home tidy and stylish.
Spectrum Diversified Collections