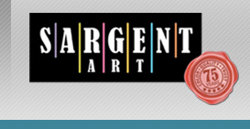 Sargent Art Inc
Brand's Average Product Rating
Based on 65 total reviews.
About Sargent Art Inc
Sargent is the leading supplier of quality art materials to the educational and retail markets throughout the United States. Only the finest materials are used to manufacture Sargent Art ® products, and because children use their crayons, paints and other art materials, all products are certified non-toxic.