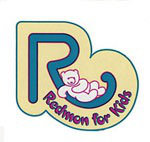 Redmon for Kids
Brand's Average Product Rating
Based on 173 total reviews.
About Redmon for Kids
For over 126 years, the Redmon Company has been supplying America's major retailers with quality products for the home and family. Their longevity, however, is no wonder because the business philosophy has been to strive always for magnanimity of purpose. Redmon has refused to sacrifice the principles of morality, ethics, and just plain manners because the bottom line then becomes nothing more than dross.