Rayovac
Brand's Average Product Rating
Based on 50 total reviews.
About Rayovac
Rayovac offers a range of products that provide great value at good prices prices all year long.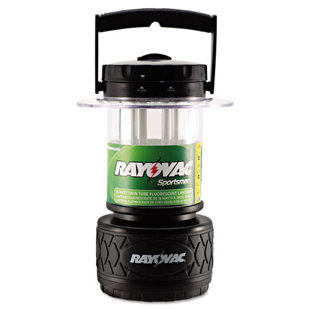 Fluorescent Bulb Lantern
by Rayovac
Great indoors and out. Shines 360° of light from twin-tube, 18-watt fluorescent U-tubes. Long-life bulbs light 50-ft. radius. Three light settings€"high, low to conserve batteries and nightlight. Water-resistant with extra-durable rubber base and handle.
Overall Product Weight: 2.91lb.