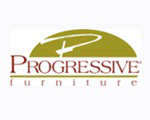 Progressive Furniture Inc.
Brand's Average Product Rating
Based on 640 total reviews.
About Progressive Furniture Inc.
Progressive Furniture began by manufacturing and distributing occasional tables and quickly got into the bedroom business. By 2001, the company had grown into a major player in US furniture manufacturing with sales in all major furniture markets including: occasional tables, bedroom furniture, entertainment centers and dining room. In August of 2001, Progressive Furniture was acquired by Sauder Woodworking and proudly became part of the Sauder family of companies. This acquisition created the 7th largest furniture manufacturing company in the world! Sauder and Progressive operate facilities in Ohio, North Carolina, California, Mexico and China. Progressive also has partnerships with factories all over the world including Indonesia, Vietnam, China and Hong Kong to name a few.
Progressive Furniture Inc. Collections