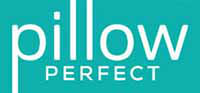 Pillow Perfect
Brand's Average Product Rating
Based on 9,159 total reviews.
About Pillow Perfect
Pillow Perfect has been designing and manufacturing both indoor and outdoor decorative pillows and replacement cushions since it was founded nearly 25 years ago by two brothers, Paul and David Ratner, who to this day continue to own and operate the company located just north of Atlanta, Georgia. Since its founding, Pillow Perfect has been focused on not only delivering quality products to our customers but on also providing products with design inspired style and color to homes and patios across the United States, which is why Pillow Perfect has a group of talented individuals devoted to staying on top of the latest trends and newest colors.