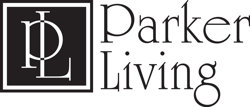 Parker House Furniture
Brand's Average Product Rating
Based on 99 total reviews.
About Parker House Furniture
As a family owned and operated company, Parker House manufactures solid wood furniture in a variety of rich finishes, accented with fine, exquisite details. Choose between a selection of unique collections of furniture ranging entertainment centers, home office furniture, library walls, and media centers. Parker House exemplifies quality workmanship and materials with stunning beauty, ensuring that these furniture pieces will become fixtures in your household for generations to come.