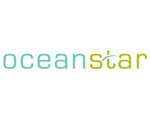 Oceanstar Design
Brand's Average Product Rating
Based on 2,308 total reviews.
About Oceanstar Design
For nearly 10 years, Oceanstar Design has been designing, manufacturing and distributing wooden products for the home to the European market. With a focus on quality craftsmanship and great knowledge of wooden products, Oceanstar Design introduced their first wooden hamper into the U.S. market in June 2006. They were able to introduce more models after the success of their first product. Oceanstar Design is headquartered in Ontario California and operates with a simple code of conduct: Quality first - Production next - Safety always.