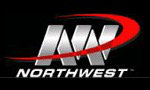 Northwest Co.
Brand's Average Product Rating
Based on 1,643 total reviews.
About Northwest Co.
The Northwest Company is recognized as a leader in the home textile industry and is the number one throw manufacturer in the United States. The Northwest Company is a marketing-driven company producing innovative and exciting product for the most widely recognized brands in sports and entertainment. In addition, they carry a full line of Northwest Original designs. Their products are available in all areas of trade. For over twenty years, The Northwest's reputation for quality and commitment to their retail partners has been without equal.