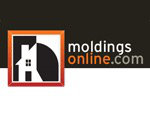 Moldings Online
Brand's Average Product Rating
Based on 490 total reviews.
About Moldings Online
Moldings Online is a manufacturer of premium hardwoods. They focus on precision milling, durability, and quality finish. Moldings Online specializes in prefinished hardwood floor accessories designed for solid and engineered construction, nail-down, glue-down and floating installations, as well as click and tongue-in-groove fittings. By manufacturing their products "to order", Moldings Online makes sure that each customer's order is manufactured as a complimentary set of products, with the same hardwood species, stain, and gloss finish.
Moldings Online Collections