Misty Mate Inc.
Brand's Average Product Rating
Based on 47 total reviews.
About Misty Mate Inc.
MistyMate® is the world's leading manufacturer of consumer mist products. Founded in 1989 with the invention of the world's first pressure operated personal mister, MistyMate® personal misters emerged as the leading brand in the newly founded industry we call "misting" and still retains that title more than 20 years later. Today, MistyMate® personal misters has expanded its scope to encompass a varietal product line while remaining faithful to its commitment to produce unparalleled never-before-seen consumer mist products.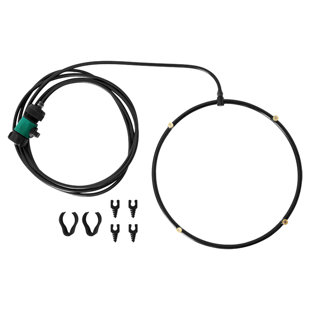 Misting Fan Ring
by Misty Mate Inc.
The Misty Mate Misting Fan Ring is ideal for any outdoor fan. It adds cool misting to your standard fan and makes it more effective to lower the temperature in the warm weather. The silver misting fan ring is ideal for parties, casual get-togethers, or solo lounging. It can cool down the environment and makes the environment much cooler. The misting fan ring attaches to any standard garden hose spigot and cools the atmosphere. Make your outdoor area transform into a relaxing oasis with mists...
Compatible Air Treatment Product: Fan
Product Warranty: 1 Year
Overall: 11'' H x 1'' W x 1'' D
Overall Product Weight: 1lb.
Country of Manufacture: China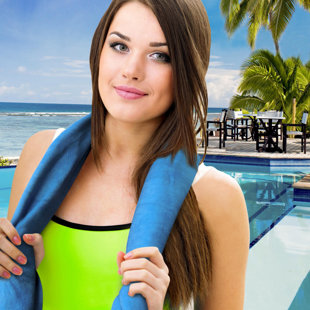 Misty Mate Beach Towel
by Misty Mate Inc.
You may not have real supernatural power, but that doesn't mean that you have to be robbed of your optimum energy when you get hot. Use the Cool Towel for a chilly cold sensation in even the hottest environments. Whether you're in the sun, sand, or at the gym, the Cool Towel is sure to provide your body the cool relief you need to keep going. It's pre-cooled straight from the package. Simply re-soak in cold water when you need a fresh jolt of cool. The Cool Towel will keep you refreshed...
Material: Polyester
Pattern: Solid Color