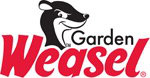 Garden Weasel
Brand's Average Product Rating
Based on 27 total reviews.
About Garden Weasel
The Garden Weasel was "discovered" in 1974 at the Cologne Hardware Show in Germany, as it was being demonstrated by its inventor, Gerhardt Guetschow. The tool, and even its unusual name, Garden Weasel, caught the eye of Gordon T. Beaham III, who was president of Faultless Starch Company at the time. It was a serendipitous moment, as Beaham was "in the market" for new products and ways to diversify his company; noting that "people may not be starching their own shirts in the not-to-distant future."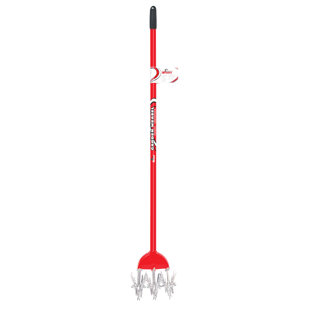 Long Handled Garden Weasel Tool
by Garden Weasel
This Garden Weasel Long Handled Garden Weasel Tool is perfect for breaking up soil. It is made of sturdy steel, which ensures durability. Versatile in design, this red colored weasel tool combines the function of a spade and a hoe. You can till, cultivate, and aerate with this useful garden weasel. With a back and forth motion, you can use the garden weasel on the lawn for cultivating. It helps the lawn breathe, absorb water, and hold grass seed. It is suitable for all garden types.
Overall: 56'' H x 7.5'' W x 5.5'' D
Overall Product Weight: 2.5lb.