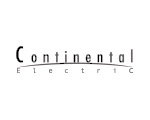 Continental Electrics
Brand's Average Product Rating
Based on 33 total reviews.
About Continental Electrics
Continental Electric Company specializes in industrial, utility, commercial and institutional electrical installations and maintenance. Their staff consists of qualified personnel, thoroughly experienced in electrical systems application to equipment, and structural requirements, regardless of the project size. They give individual attention to every job, preparing precise estimates coupled with functional system layouts and designs. Continental Electric Company, Inc. is in its 74th year of business and they are proud of their longevity and past record. The results show in their completed projects ranging from their most modest installations to their major projects. Their in-house staff has a total of over 100 years experience in the electrical construction industry.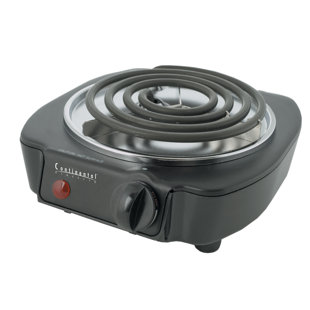 Single Electric Burner
by Continental Electrics
Overall: 3.33'' H x 8.55'' W x 9.03'' D
Overall Product Weight: 1.8lb.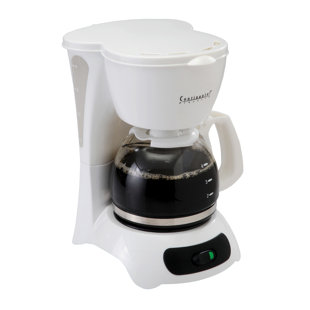 4 Cup Coffee Maker with Pause 'N Serve
by Continental Electrics
Make yourself the perfect cup of coffee with this Continental Electrics 4 Cup Coffee Maker with Pause 'N Serve. It can be a great addition to your kitchen thanks to its simple design and structure that lends it a neat appeal. The automatic coffee maker has a basket filter. The 4 Cup Coffee Maker with Pause 'N Serve from Continental Electrics is made from metal, glass, and plastic. It has a white finish that accentuates its design. This coffee maker has one warmer plate. The coffee maker has a...
Product Type: Automatic Machine
Brewing Capacity: 4cups
Programmable: Yes
Carafe Included: Yes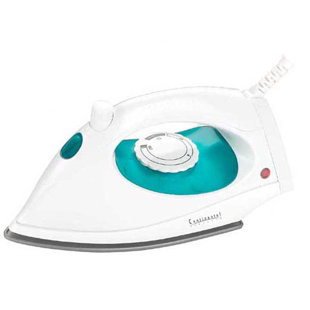 Non-Stick1200W Steam Iron
by Continental Electrics
Continental Electric is 1200 W steam iron features a multitude of steam functions to tackle any ironing job with ease. The transparent water window lets you know when to refill. 3-Way auto off function.
Automatic Shut-Off: Yes
Burst of Steam: Yes