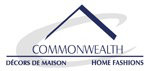 Commonwealth Home Fashions
Brand's Average Product Rating
Based on 26 total reviews.
About Commonwealth Home Fashions
Commonwealth Home Fashions Inc. is a family business that was founded by the Levenson brothers in 1946. Today, Commonwealth Home Fashions operates facilities in Montreal, Qc, Canada and in Willsboro, NY. Commonwealth Home Fashions has built its reputation over the years by producing and importing decorative soft window treatments, decorative pillows and throws, bed coverings, shower curtains and more.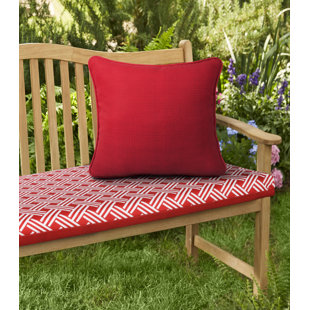 Palm Indoor/Outdoor Throw Pillow
by Commonwealth Home Fashions
This pillow is made from high-grade synthetic materials with plush 100% recycled virgin polyester fiber fillings that offer a comfortable and relaxing feel. It is water repellent, mildew resistant and UV protected from sun fading. This pillow is designed to coordinate with products from within the collection or as a stand-alone accent piece. There are three distinctive designer buttons that run vertically along the right third on the pillow.
Cover Material: Synthetic
Cover Material Details: Polyester
Fill Material: Polyester/Polyfill
Insert Included: Yes