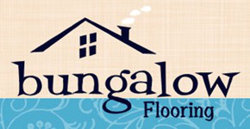 Bungalow Flooring
Brand's Average Product Rating
Based on 1,576 total reviews.
About Bungalow Flooring
Bungalow Flooring is proud to be a domestic manufacturer of a broad range of floor covering products as well as serving as the retail consumer arm of The Andersen Company, a division of Georgia-based Mountville Mills, Inc. Fast approaching their 5th anniversary servicing the gift and wholesale industry, Bungalow Flooring has made it's mark selling to more than 50 mail order, regional and international retailers. Truly unparalleled in the industry with creative design, innovative products, service and fulfillment, only Bungalow Flooring offers such a wide array of floor coverings including personalized doormats, machine washable MicroFibres® for the bath and kitchen, as well as molded polypropylene rugs, all with an industry best drop shipping guarantee.