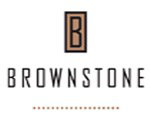 Brownstone Furniture
Brand's Average Product Rating
Based on 524 total reviews.
About Brownstone Furniture
Brownstone's mission is to create quality manufactured furniture with innovative and timeless designs. They pride themselves on insuring that the highest quality standards are met when building their furniture. They select the finest grade environmentally-friendly woods, and use only American-made finishing materials. From bedroom collections to dining and occasional pieces, Brownstone's signature is to artfully blend the classic look of traditional furniture with the clean lines of contemporary design.