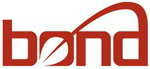 Bond Manufacturing
Brand's Average Product Rating
Based on 909 total reviews.
About Bond Manufacturing
During the past 60 years, Bond has earned its customers' trust by always fully standing behind every product and program they present. Through constant improvement of products, merchandising and point of purchase vehicles, they continue to deliver positive results and sales growth!