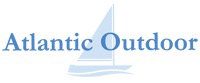 Atlantic Outdoor
Brand's Average Product Rating
Based on 745 total reviews.
About Atlantic Outdoor
Enjoy a relaxing 'staycation' in your own backyard! Atlantic Outdoor is a manufacturer of high quality, beautifully designed and wonderfully functional patio furniture pieces that will add new life to any outdoor space. Constructed of premium quality steel, these sturdy, made with passion pieces, will be sure to last a lifetime. With a classic, yet elegant style, and some splashes of fun, you're sure to find something in these collections that matches your unique tastes. Products are ergonomically constructed to maximize your comfort experience ensuring your time spent outdoors will be both pleasurable and enjoyable. Begin making memories of family dinners or evenings around the fire today with Atlantic Outdoor backyard products.