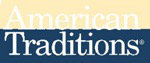 American Traditions
Brand's Average Product Rating
Based on 116 total reviews.
About American Traditions
American Traditions is proud to offer high quality products with great value! Quilts and sets with vivid colors and patterns from patchwork to embroidery contribute to the wide array or product offerings. These timeless designs are sure to satisfy every customer!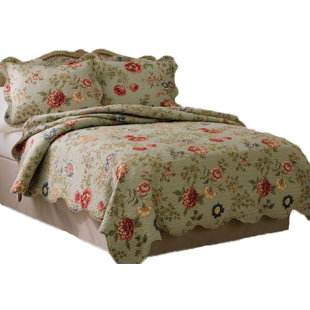 Edens Garden 3 Piece Quilt Set
by American Traditions
The PEM America Eden's Garden 3 Piece Quilt Set comes with two shams and a quilt. The shams are made from cotton blend and are sure to be a part of your bedroom accessories for years. They are multi-colored and sport a floral pattern. The design of this bedding set has beautiful floral patterns that seem to be inspired from the Victorian era. The shams have elegant wavy borders that add feminine grace to the whole ensemble. The colors are vivid and rich. A classic design that would sit pretty...
Pieces Included: Quilt and 2 shams
Pattern: Floral / Flower
Material: Cotton
Dust Ruffle/Bed Skirt Included: No
Reversible: No