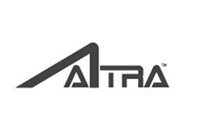 Altra Furniture
Brand's Average Product Rating
Based on 749 total reviews.
About Altra Furniture
For two decades, Altra has been dedicated to creating beautiful furniture that enhances the work and play experience. Their designers are excited by the same things that interest you – great home theater systems, multi-user video gaming, building a business at home, trying out a new laptop – and doing it all in style. This means they need to understand the functions of these diverse tasks, as well as what makes the user experience insanely great. Mutual enjoyment of these goals includes delivering furniture that is fun, affordable, and environmentally responsible.