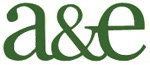 A&E Cage Co.
Brand's Average Product Rating
Based on 201 total reviews.
About A&E Cage Co.
Family owned and operated, A&E Cage Company is a designer and manufacturer of bird cages and bird toys with over 30 years experience in the pet industry. There are over 15,000 cages and 30,000 toys in stock daily. We carry over 80 styles of cages in 6 designer colors, all of which feature non-toxic powder coated finishes. The paint on their cages has been analyzed by a certified avian veterinarian, the results of which you can read here. All A&E cages feature a welded bar design, industrial strength screw-in casters for easy moving, and are vet recommended and approved.