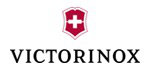 Victorinox Swiss Army
Brand's Average Product Rating
Based on 421 total reviews.
About Victorinox Swiss Army
Victorinox was founded at a time when Switzerland was counted among the poorest countries in Europe. Many Swiss were without work in 1880 and saw emigration as the only possible solution. Despite the difficult economic times, the cutler Karl Elsener took the initiative and, by opening a cutlery workshop, laid the foundation stone for a thriving company. A pioneering spirit and the honesty of the company founder, as well as his attachment to his native country, have accompanied the history of the Victorinox Company during the last 125 years, and live on in his philosophy and his products. The organization is also characterized by continuity: Victorinox has remained a family enterprise since its founding in 1884, and has maintained its independence until today. 10 percent of the shares are held by the Elsener family, and 90 percent are owned by the Victorinox Foundation. This model ensures the continuation of the company and offers assurance that jobs can be maintained over the long term.