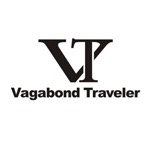 Vagabond Traveler
Brand's Average Product Rating
Based on 39 total reviews.
About Vagabond Traveler
Vagabond Traveler (VT) focuses on the very best quality and costs for their loyal customers. VT's bags and accessories are of the highest quality leather available anywhere, no compromise! They are able to sell world class, full-grain leather bags at affordable prices because ALL expenditures go toward research and manufacturing. Each bag is handcrafted from the finest materials available, and built to last for generations to come. Customers include world travelers, business professionals, educators, students, weekend warriors and "leather lovers" who appreciate Vagabond bags as functional works of art. There is no doubt that you'll become accustomed to hearing, "Great bag! Where did you get it?"