Tivoli Audio LLC
Brand's Average Product Rating
Based on 28 total reviews.
About Tivoli Audio LLC
Tivoli Audio was created for one purpose - to bring beautifully designed, simple-to-use, high quality audio products to consumers at a fair price. Their products represent a level of sound quality and fit and finish which is unequalled in their price range. Every Tivoli Audio product is manufactured in their own factory, which affords them exceptional quality control. Words cannot fully convey the experience of living with - and listening to - one of their radios.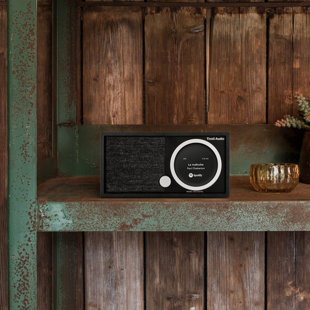 Digital AM/FM Radio
by Tivoli Audio LLC
Balancing style, technology, and audio quality of this Digital AM/FM Radio for the modern era. It delivers a new spin on the original Model One by offering FM, Wi-Fi, and Bluetooth®. It merges the simplistic elements and user-friendly features of the original, but with a tech refresh. The digital navigation screen and multi-operational dial make changing stations or streaming playlist simple. With its classic style, the Digital is the perfect complement to your home.
Product Type: AM/FM Radio
Wireless: Yes
Auxiliary Input: Yes
Radio Included: Yes
Bluetooth: Yes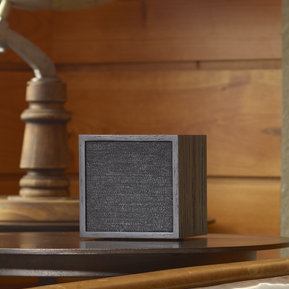 Cube Wireless Speaker
by Tivoli Audio LLC
The CUBE wireless speaker offers a unique mix of style and sound, enhancing your home decor with cable-free high quality audio. Wi-Fi enabled, the Cube will allow you to effortlessly play your favorite music from sources like spotify, tidal, and local content via any iOS or android device.
Product Type: Speaker
Portable: Yes
Wireless: Yes
Auxiliary Input: Yes
Bluetooth: Yes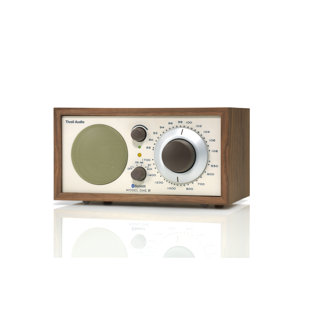 Model One Bluetooth AM/FM Table Radio
by Tivoli Audio LLC
Product Type: AM/FM Radio
Headphone Jack: Yes
Auxiliary Input: Yes
Radio Included: Yes
Radio Included: Yes