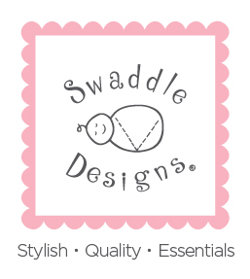 Swaddle Designs
Brand's Average Product Rating
Based on 110 total reviews.
About Swaddle Designs
Founded by Lynette Damir, a nurse and mother, SwaddleDesigns® is the gold standard in swaddling blankets. When you want the very best swaddling blanket for your baby, you can confidently select SwaddleDesigns because no brand offers a better made and higher quality swaddling blanket. Babies love the cozy comfort and ultra-soft texture of SwaddleDesigns premium cotton swaddling wraps and babies sleep better swaddled with a SwaddleDesigns blanket. SwaddleDesigns is truly the ultimate brand for the best baby swaddle blankets.