Poolmaster
Brand's Average Product Rating
Based on 29 total reviews.
About Poolmaster
Poolmaster ® Inc. is a manufacturer of aftermarket pool and spa products. They offer products across six distinct product lines – Backyard & Décor, Games & Toys, Floats, Inflatables, Maintenance and Swim & Dive Gear. Headquartered in Sacramento, California, they manufacture, market, sell and distribute products worldwide to wholesalers, retailers and specialty market segments. Founded in 1958, Poolmaster® has been offering best-in-class pool and spa products with an unwavering commitment to quality, service, and reliability for over 50 years.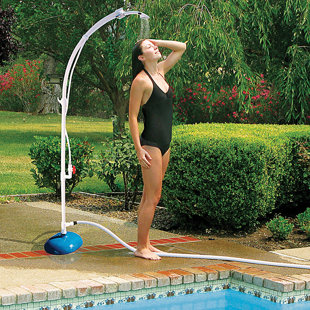 Poolside Freestanding Outdoor Shower
by Poolmaster
Overall: 81'' H x 10'' W x 14'' D
Overall Product Weight: 5.5lb.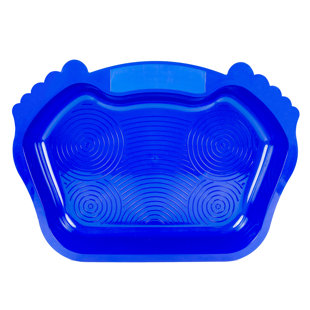 Pool / Spa Footbath
by Poolmaster
Relax and pamper your feet with this Poolmaster Pool / Spa Footbath. The footbath is a great combination of style and unity. The spa footbath has a textured bottom, which adds to its safety quotient. The Pool / Spa Footbath from Poolmaster is made from high quality plastic, which lends it a sturdy and durable appeal. It is burnished with a soothing blue color that can easily blend in with different kinds of spa equipments. It is apt to use on a regular basis to clean your feet. The spa footbath...
Overall: 15.5'' H x 22'' W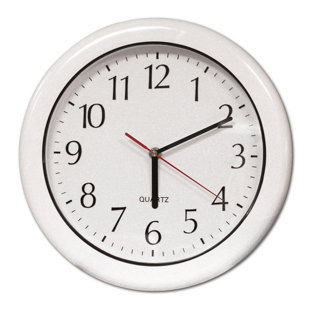 ABS Outdoor Clock
by Poolmaster
The Poolmaster ABS Outdoor Clock has a simple and elegant design. This clock has been specifically designed to be placed outdoors, and is resistant to water and effects of the weather. Made of premium quality materials, this clock is sturdy and durable. It sports a white finish that gives it a neat look. The ABS Outdoor Clock by Poolmaster is powered by batteries. It has a diameter of 12", which is conveniently sized and does not look bulky. It has a clearly visible display, which is easy to...
Overall: 12'' H x 12'' W x 12'' D