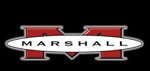 Marshall Pet
Brand's Average Product Rating
Based on 14 total reviews.
About Marshall Pet
Marshall Pet Products was formed in 1993 to meet an ever-increasing demand for "highest quality" products specifically designed with the ferret in mind. Starting with the sturdy, yet comfortable, hammocks, the escape-proof harness & lead sets and bell collars, and the first & foremost Premium Ferret Diet on the market, the product line has expanded to include grooming, vitamins, supplements, toys and more. They continually increase the number of products they offer to enhance the ferret ownership experience.
Sale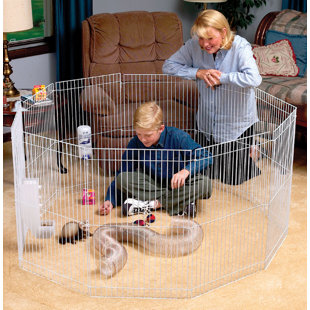 Small Animal Playpen
by Marshall Pet
The Marshall Pet Small Animal Playpen is an excellent way to let your little pets play and be in a safe environment. It is suitable for small pets like ferrets and rabbits. The Small Animal Playpen from Marshall Pet is made using metal to ensure sturdiness and durability. It has a white finish that can blend well with a range of home decors. This playpen can be used outdoors too. Your little pets love to roam around freely. The spacing between the bars of this playpen is such that it prevents...
Suitable Animal: Ferret; Rabbit
Material: Metal
Portable: Yes
Water Bottle Included: No
Feeder Included: No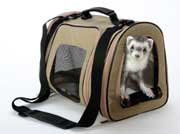 Designer Pet Carrier
by Marshall Pet
Animal: Small animal
Pet Size: X-Small (10 lbs or less)
Primary Material: Polyester
Portable: Yes
Collapsible: Yes