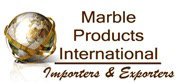 Marble Products International
Brand's Average Product Rating
Based on 70 total reviews.
About Marble Products International
R&S offers the largest selection of human urns, pet urns, infant urns, keepsakes, biodegradable urn, grave marker and mementos. We are a direct source manufacturer and guarantee their craftsmanship and quality. Each piece is handcrafted from natural marble or stone. Engraving is also available and each order is shipped same day.