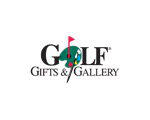 Golf Gifts & Gallery
Brand's Average Product Rating
Based on 10 total reviews.
About Golf Gifts & Gallery
Golf Gifts and Gallery supplies the golfing community with a wide assortment of accessories (like tees, club covers, divot tools, and training tools) and decor (artwork, desk accessories, display cases, and so on). Headquartered in Powers Lake, Wisconsin, GG&G also has an office in China and supplies many of the country's major sporting goods stores like Golf Galaxy, Dick's Sporting Goods, and Golfsmith.