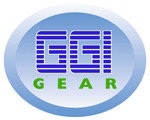 GGI International
Brand's Average Product Rating
Based on 848 total reviews.
About GGI International
GGI International is a global leading Company specializing in the design, engineering and manufacturing of custom Human Machine Interface (HMI) Technologies. With roots dating back to the early 1900's in the product identification business, where their grandfather Verne John Graham introduced one of the first pressure sensitive products into Canada, GGI today is proudly owned and operated by brothers Peter and Ian Graham.