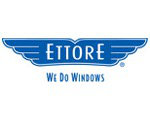 Ettore Products
Brand's Average Product Rating
Based on 16 total reviews.
About Ettore Products
Ask a professional to name the number one brand of squeegee and you'll get the same answer today as you would have 75 years ago- Ettore, hands down. In a world where everyone talks quality but few deliver, Ettore offers nothing less than unfailingly superior quality to professionals in every part of the industry. See for yourself why Ettore Products is the number one choice of window cleaning professionals.