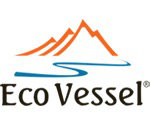 Eco Vessel
About Eco Vessel
Eco Vessel is based in Boulder, Colorado at the base of the Rocky Mountains. They are dedicated to developing products from safe, sturdy, sustainable materials while offering innovation and practicality. Their complete product line provides options for both children and adults with all of these in mind. You can feel secure knowing that our 100% recyclable, BPA Free products are made of high quality, non-leaching materials and are designed for your safety, ease of use and convenience. Using plastic water bottles is expensive, wasteful and unnecessary. Sadly, more than 80% of these bottles are not even recycled but simply thrown away, which creates more than a million tons of waste each year. Treat yourself and your family to our good looking, Eco-friendly products while you help heal our planet.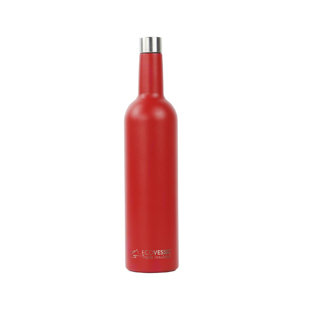 Vine TriMax Triple Insulated Wine Bottle
by Eco Vessel
Rich smooth reds. Crisp refreshing whites. Bright flavorful rosés. Wine complements every occasion. Sometimes called a wine growler, the product holds a full 750 ml wine bottle and is a great travel companion for a beach party to a dinner party, freeing you from carrying a breakable glass bottle or pouring wine from a cardboard box. Eco Vessel's signature TriMax Triple Insulation Technology keeps your wine at just the right temperature for hours, ensuring your first sip will be as satisfying...
Overall: 12.25'' H x 3'' W x 3'' D
Overall Product Weight: 0.92lb.