Dr. Brown's
About Dr. Brown's
Dr. Brown's is the premier brand in our new line of baby feeding products for many reasons. Created by a physician, Dr. Brown's Natural Flow products are not your average baby bottles. Designed with a patented internal vent system, these bottles actually help promote good health in babies. The innovative qualities of Dr. Brown's products can also be found in toddler age specific items as well. The Dr. Brown's Natural Flow is a complete feeding system for happier babies.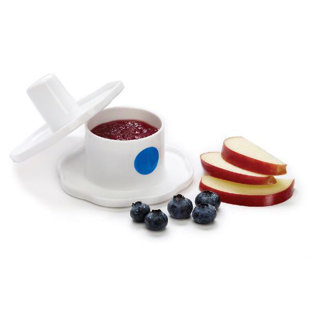 Make-A-Smash Food Masher
by Dr. Brown's
From meal preparation, to feeding time, to food storage, Dr. Brown's Designed to Nourish system will help you to create nutritious beginnings that help lead to a healthy future. Make-A-Smash Food Masher is an easy to use food masher. You can prepare fresh food for your baby at home or on-the-go. You can also, mash fruits and veggies in minutes.
Overall: 5.25'' W x 5.25'' D
Overall Product Weight: 0.25lb.